The hospitality industry has suffered particularly badly since the lockdown in March 2020. In these strange new times we want to make sure that our guests at Crabtree Barn are confident that their stay will be as relaxing and worry free as possible.
So we have put into place some new systems that will still enable you, our guests, to have a fabulous experience, whist providing you with as much protection as possible.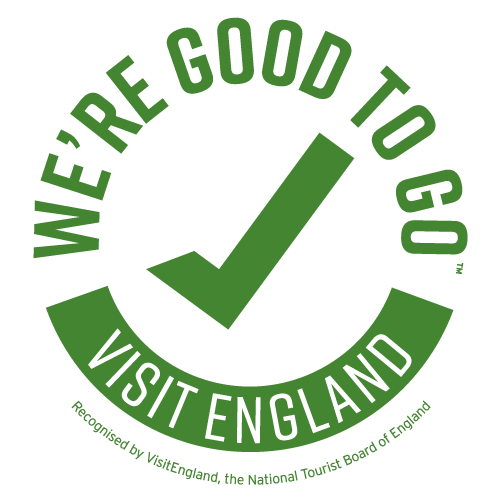 What has become clear is that there is a tightrope to walk between providing a COVID-19 secure environment and a comfortable holiday property. If we don't do anything, we're at risk of encouraging the spread of the disease once more but if we go too far, then Crabtree Barn will change from being an enjoyable, relaxing space to resemble a clinical hospital ward.
Every holiday property owner has to make their own plans to get the right balance. We have ensured we meet the stringent new requirements as below.
For those of you who want to just enjoy your holiday here's what you need to know:
1) The barn will have been thoroughly cleaned and sanitised before your stay.
2) We would really appreciate it if you can take your outdoor shoes off when you enter the barn and follow hand washing as you would at home.
3) On your departure, please ensure you open all windows wide, strip sheets and pillow cases off the beds and bag them up with your used towels into washable laundry bags supplied. Don't take off the protectors underneath, we'll do that.
For those of you wanting to know more detail, please see below.
These are our plans for Crabtree Barn:
We have produced a Risk Assessment which identifies risk factors, hazards and ways in which we are managing these.
We have studied the Science of Coronavirus. We understand how long it lasts on different surfaces, and how to effectively and safely eliminate it from our property.
We understand which cleaning products we should be using and will supply and use products conforming to BSEN 14476, BSEN 1276 and BSEN 13697
We understand the required Cleaning Protocols for self-catering properties in the context of COVID-19 and apply them.
We have produced an updated Check List for cleaning Crabtree Barn and training for our housekeepers.
Cleaning and barn preparation policy
Cutlery and other stainless steel surfaces: These will be cleaned with an anti-viral disinfectant conforming to BSEN 14476/1276/13697
High touch surfaces: The TV and Remote controls, light switches and other high touch areas will be cleaned with anti-viral disinfectant conforming to BSEN 14476/1276/13697 between every set of guests.
Standard cleaning: Our cleaning will be to our normal high standard, with the addition of any hard surfaces being cleaned with an anti-viral cleaner. We will also leave cleaning products and an anti-viral solution (Zoflora) at the property for your use, should you need to clean any surfaces yourself during your stay.
Books, games, toys and DVDs: We recognise that it will be impossible to clean every page of every book or every item of a game every week. We did consider removing all these items but felt that this would reduce your holiday experience. So we've decided to leave all these items and allow you to use your judgement. It's worth bearing in mind how long COVID-19 can survive on surfaces and at its maximum (which is on plastic), it is estimated to be less than 72 hours whereas paper is estimated to be 30 minutes.
Soft Furnishings: Cushions, throws, duvets, blankets and pillows – All scientific evidence thus far is that COVID-19 cannot live on fabric for more than a few hours. However, we will rotate bedroom cushions and loose sofa cushions between guests (meaning there will be more than 72 hours gap between use) and we are removing the bed throws for the time being. Our sofas and bed headboards will be sprayed monthly with a commercial grade long lasting environmentally friendly and non toxic spray which kills viruses (www.zoono.co.uk).
Bedding: Our duvet covers, sheets, pillowcases, bath mats and tea towels will be washed at a minimum of 60C and also ironed, except for towels which are tumble dried. The temperatures used for ironing and tumble drying eliminate the virus.
Further notes on bedding:
We will need our guests to strip off the beds and bag up the bedding in a washable laundry bag, which will be left for you, prior to departure. This is to protect our housekeeper from any potential contact with the virus (shaking down bedding shortly after someone has used it could be potentially a risk).
There will be fresh mattress and pillow protectors on the beds and pillows, these must remain on please. We will remove and replace ourselves at each changeover.
We will supply 1 pillow per guest. However, as is often the case as in a hotel, we will leave a spare for each guest wrapped in a plastic case in the wardrobe. If you use these please do not return to the wardrobe.
Footwear
In order to protect our floor surfaces, we request that you remove outdoor footwear when entering the property and please bring slippers or similar indoor shoes with you. 80% of germs and viruses are brought into a property on footwear.
DO NOT TRAVEL IF YOU FEEL UNWELL AT HOME.
Please contact your own doctor and let the owner know at once. Your travel insurance may cover you for this eventuality but only a few will cover COVID.
If you feel unwell with whilst staying at Crabtree Barn
If one of your party experience the symptoms above then for UK based guests, all the guests in the party should return home immediately. Make sure you are prepared to do so by having a full tank of petrol. Inform the owner at once. We are not able to make any refund for a trip curtailed.
Non-UK guests – if you are unable to travel home and have to self-isolate at the barn then you must inform the owners as soon as possible and seek medical help (www.nhs.org.uk). Please note if you stay at the barn past your booked dates we will have to cancel other guests' holidays and charge the amount to you for the additional stay. We suggest you have appropriate travel insurance in place to cover this.
Should the government announce another lock-down which affects your holiday date, any payment made (deposit and balance) will be subject to 2 options. You can decide whether to defer your payment towards another within the next 12 months of the same value or you can request that we refund any payments made up to that point. Please note bookings made through Airbnb or HomeAway are subject to their terms and conditions and they may have a different refund policy for their own service charge which we cannot legislate for.
If you change your mind about taking your booked holiday for any reason: also known as Disinclination to travel. No automatic refunds will be made. However, we understand that, especially in the current climate, personal circumstances can change. If we are able to do so, we will try to re-book your holiday dates and if successful, we will refund as much as we can of your payment less any costs incurred by us (such as additional advertising or a last minute price reduction).
We strongly suggest that you take out a travel insurance policy which covers you for all known risks at the time of booking.
Thank you